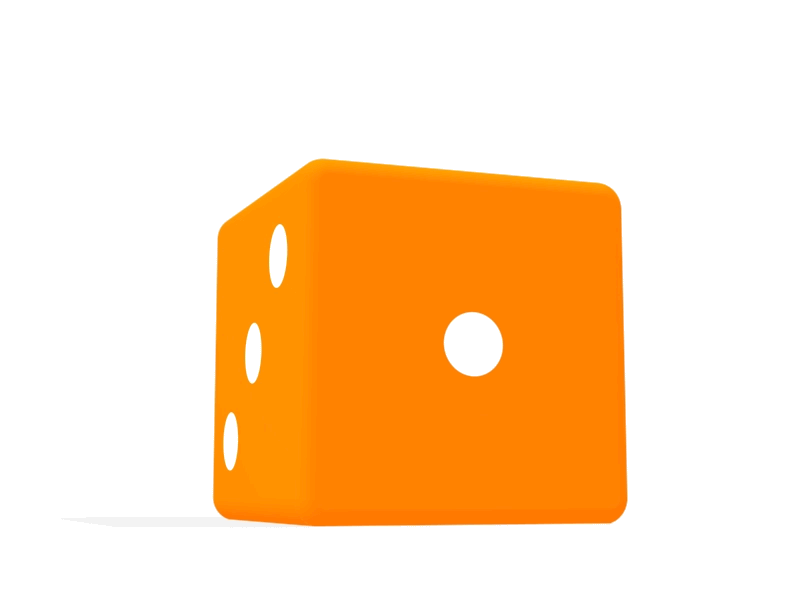 In April of 2020, I played the following:
| | | | | | |
| --- | --- | --- | --- | --- | --- |
| | | | | | |
| | | | | | |
| | | | | | |

This Month's Winners
Love Letter - Honorable Mention

This is an excellent game for any collection. It has had several reprints with different themes over the years (e.g., Batman, The Lord of the Rings, Adventure Time, etc.). Love Letter is a very clever game with only 18 cards and a handful of tokens that are awarded to winners of each round. This is also an extremely easy game to teach quickly and I have found great success with teaching this game to students at the elementary and middle school levels. Everyone gets a single card from the deck. On a player's turn, they simply draw a 2nd card and then choose 1 to play face-up onto the table. Each card has a single sentence explaining what the card does. The goal of the game is to be the last player with a card; or, have the highest # card at the point in which the deck runs out (which happens pretty quickly with only 18 cards or less at the start of the game). Not sure if you're sold on a copy? Just grab a deck of cards, count out the number of cards needed for each type in the game (e.g., four aces and a joker for the 5 guards, two #2's for the priests, two #3's for the barons, etc.), and print off reference charts from the game's Wiki page HERE for players to use when choosing a card to play.
Alhambra - 3rd Place

This is a game that has been around for 17 years! However, we only just acquired the game in the last year or so as part of a massive Kickstarter campaign that included 24 expansion modules that add extra flavor to the game! Wow! This game is fantastic and may even beat out a long-running favorite of mine called Carcassonne. The rules of this game are extremely simple to learn; however, following them is a different story entirely. In our first play, I managed to break the rules twice! As you are purchasing tiles to extend your palace, you must take care to ensure that no palace walls hinder the placement of future tiles. These walls aren't all bad though as you end up scoring points for every segment of wall in the longest constructed sequence of walls around your palace. This is another game that will likely never leave our collection, especially since we have so many expansions to try out!
The Castles of Burgundy - 2nd Place

This is one of the most universally loved games among board game hobbyists that I have found. It offers a ton of strategy but at the cost of being a bit too complicated for inexperienced board gamers. The Castles of Burgundy is also not one of the prettiest games, featuring horribly-bland colors and components. However, its visual drawbacks only further highlight the excellence of its design when you consider just how many people have played or own this game. If you're not afraid of a game that requires a bit of rulebook referencing until you know what all the graphics mean, this game is amazing and will likely be in our collection forever!
7th Continent - 1st Place

This game is an incredible achievement in game design. Within this game, you'll find an entire continent in the form of over 1000 fully-illustrated playing cards that piece together like a puzzle. These cards contain hidden information and symbols that prove relevant to the story told by the backs of each card (e.g., hidden card numbers, new species of plants, animal tracks, etc.). This game is fully cooperative, meaning that players work together to collect supplies/materials, craft weapons and tools, hunt for food, defend against strange and dangerous animals as you seek to lift one of several curses that form the various scenarios in the game. This game can be played solo and, unfortunately for me, this is likely going to be the way in which I enjoy this game moving forward. My wife has decided that she does not enjoy the stressful nature of this survival game and would rather not spend several hours at one time playing this one. Having said that, if you want an excellent way to kill some time during the ongoing pandemic, pick this game up immediately!
| | |
| --- | --- |
| | My wife and I started this film without knowing much about it other than the fact that it starred Danny McBride. I think it was described as a dark comedy and they weren't kidding! This movie has quite a bit of violence and gore, treating accidental deaths and intentional murders with a healthy dose of humor. Danny McBride and Rosemarie DeWitt shine in this film. I was surprised to see a few other familiar faces in this indie film, including: Seth Rogen, Luke Wilson, David Alan Grier, and Kaitlin Olson! There's not much to say about this cat and mouse film. The setting makes me never want to visit Arizona. Despite its sprawling desert surroundings, the setting of this film feels claustrophobic with its gated community seemingly dropped in the middle of nowhere. This was not an excellent film but I can recommend it to anyone who enjoys a bit of joyful mayhem, similar to that seen in Tucker and Dale vs Evil. |
Yesterday

My wife started this film while I was reading in bed and I found myself peeking over my book to watch the screen too many times to concentrate. I was familiar with the premise of the movie: A struggling musician suffers a traffic accident following a mass blackout, only to wake up in a world where The Beatles never existed, leaving him with an opportunity to present their work as his own. Given the whole traffic accident angle, I had my own predictions as far as how the movie was going to pan out. I was very wrong. This film was much better than I expected despite the minor frustration I felt at the end of the film for its lack of explanation regarding the how/why of it all. You discover that The Beatles is not the only thing that has seemingly disappeared from history. This left me wondering if there were details I had overlooked in the first few scenes of the film that might provide clues as to why very specific things had disappeared. If there is no deeper meaning, that'd be fine... I guess. I just want this film to mean more than it might. Overall, Himesh Patel does an excellent job making these songs his own. Lily James is lovely; however, I will never accept the plausibility of a Lily James who spends her life waiting for someone to realize they love her; she was Cinderella for crying out loud!

Through the Eyes of My Father

My wife and I have been a fan of Ronda Rousey since we first watched her season as a coach on The Ultimate Fighter. In fact, her fights are the only we've ever paid to see on TV. We were bummed to see her rapid decline after a few rough defeats and even more disappointed to find out that she had left the UFC to pursue a career in professional wrestling. While this documentary was very informative, I had hoped it would shed some light on her thoughts leading up to the big career shift; however, it seemed to focus more on her childhood and early rise to fame in MMA. This was still an enjoyable watch with some great interviews and some really touching moments concerning the personal tragedies Ronda has endured over her lifetime.
Vivarium

I have not been to a movie theater in over a month so this was the first film I've paid for in some time. I paid $6.99 to watch this film... this highly praised film for its unique and inventive premise... I want my money back. Vivarium stars Jesse Eisenberg as Tom (a.k.a. every Jesse Eisenberg character you've ever seen) and Imogen Poots as Gemma (whom I really enjoyed in an exceptional horror film called Green Room). If you've seen the trailer, you've seen 85% of this film. A couple are taken on a tour of a house the closely resembles small scale model homes you'd expect to find in the office of an architect or realtor only to discover that they've been lured into a labyrinth of identical housing development streets and cul-de-sacs from which they may never escape. This film feels more like a bloated Twilight Zone episode than a feature-length film. You aren't given a ton of explanation regarding what is going on but the film wasn't interesting enough to even warrant any outrage over that. I simply don't care because this film ultimately felt like an idea written on a post-it note that was finally pulled down from someone's brainstorming board and was given a $4 million budget to shoot this pile. Watch Green Room instead.

| | |
| --- | --- |
| | I have to be honest... I thought this was a Hulu series when I started watching it. In fact, it was not until the credits rolled and there was no second episode that I realized this was a film. The run time is just over 90 minutes and the story was so basic that I think that's why I expected a continuation after the credits. This is a film about a boy named Monroe and his sister's ex-boyfriend, a drug dealing "life of the party" kinda guy named Zeke, portrayed by Pete Davidson (SNL). Monroe sells drugs and alcohol for Zeke in an attempt to gain favor in his own social circles only to find that Zeke has put him in a compromising position. I have no connection to Pete Davidson's prior work but can't really say I was impressed with his work in this film. The most likable part of his performance is a short montage scene early in the film that is narrated by Monroe. When it comes time for Davidson's Zeke to start speaking... it's not pretty. I think this film's climax was poorly executed with no real indication that anyone has grown by the end. I mean... I guess the previously unemployed Zeke gets a job at a fast food restaurant and Monroe starts spending evenings at home with his parents. Is that the big revelation? What was this movie about? I can't recommend this bloated D.A.R.E. campaign video to anyone. Sorry! |
Servant

I don't have a ton to say about the show at the moment other than the performances are excellent and I am very interested to see where Season 2 takes the story. This is a show that does an excellent job of keeping the audience in the dark about the nature of its characters. I have no idea if this show actually involves elements of the supernatural or if they've just done a great job of misleading the audience with plausible explanations for very strange occurrences.
In
April
of 2020, I read the followin
g...
| | |
| --- | --- |
| | This was my first dive into the work of Junji Ito. I did not realize that this was essentially a collection of short stories following a brother and sister as they move from town to town, preying on people they encounter along the way. I am a big fan of all things horror-related and Junji Ito's work was recommended in a video I watched a few months ago concerning the best horror-related comics. As these siblings visit a new town, the brother begins apologizing repeatedly to everyone he encounters. This results in the melting of recipients' brains before the sister steps in to devour the human goo off of the floor. This continues in each short story with minor variations in the sequence of events. While I enjoyed the body horror involved, I found the storytelling to be basic and bland. I'm hoping that this is not an accurate representation of Junji Ito's work as a whole. |
The Dark Tower: The Long Road Home

This is the second book in The Dark Tower graphic novel series. I picked the first two books up from Ollie's Bargain Outlet for under $5 each! After reading the first book, I knew I needed to have them all. I've acquired something like 10 of these collected volumes and continue to look for more. From what I understand, these first few books summarize elements from the original literary work, serving as a prequel for The Dark Tower with Roland Deschain's ascension to the status of Gunslinger. I am really enjoying the vast world-building that is taking place in these books. There are several nods to Stephen King's other works and even if some things aren't direct references, they share enough similarities that I am constantly reminded of characters or concepts presented in other books and movies. These hardcover collected editions are excellent and I must own them all! If you are a fan of Stephen King and don't mind a bit of treasure hunting online, check them out!
| | |
| --- | --- |
| | This is my 2nd and final Junji Ito review. I received Tomie as a gift and, despite my initial disappointment with his Dissolving Classroom, I decided to give Tomie a shot. Similar to Dissolving Classroom, this deluxe collected edition of Tomie is a series of loosely connected stories centering around a young woman named Tomie. As stated on the book, Tomie is continuously murdered but always returns in, at times, pretty inventive and memorable ways. However, the motives behind her various murders aren't always coherent or even interesting. In fact, these acts of violence sometimes feel like they are rushed just so that we can get to the next reincarnation of Tomie. These reincarnations are interesting at first until you notice they just recycle the same few ideas over and over again. |
Aliens Omnibus - Volume 1

My wonderful wife bought this book as a gift for my birthday. Receiving this book sparked a sudden interest in collecting the entire series which was... difficulty to achieve since these books are over a decade out of print! However, I have finally obtained all 6 volumes! This first omnibus continues 3 major stories and 2 smaller additions that were very cool!

Outbreak - This story follows 2 characters initially intended to be older versions of Hicks and Newt from the Aliens film. This story involves these characters revisiting the alien home planet where we get a good look at a space jockey. This story also featured a religious group that viewed xenomorphs as their God. Pretty horrifying acts of self-sacrifice that left me shaking me head... nope!

Nightmare Asylum - This story involves a military general determined to weaponize captured xenomorphs and use them to eradicate those xenomorphs that have overrun Earth. As anyone can imagine... this doesn't go well. The coolest part of this story is the reintroduction of Ripley in the last few panels!

Female War - Ripley helps a team prepare a trap to capture a queen xenomorph to use as bait so that they can detonate a mass bomb network on the xenomorphs that have infested Earth. The trap created was a pretty interesting idea, including hundreds of xenomorph heads fused together in a sphere to ensure that the container could withstand xeno blood. We are introduced to giant drone xenomorphs (aka queen bodyguards). I really liked the idea that the space jockey had manipulated Ripley and her team into eradicated Earth's xeno infestation so that it could step in to terraform the planet to its own liking.

Theory of Alien Propagation - This additional feature explains a bit about xenomorphs behavior, including their tendency to cannibalize each other for organic materials needed to construct new hives for a queen.

The Alien - This focused on humans' efforts to make negotiations with the space jockey concerning who would inhabit the earth. This reminded me of David's scene with the engineer in the film Prometheus as the space jockey dismembers androids posing as humans. I hope to learn more about this race in future issues!